Our Racial Equity Journey
Working to invest financial, programmatic, and informational resources equitably.
<! ========= Cool Timeline Free 2.3.2 =========>
Mass Cultural Council Racial Equity Journey
Introducing Our Cultural Equity & Access Initiatives Team


Working closely with our Executive Director, this new team will work – internally and externally – to advance the Agency's equity, access, and inclusion goals. (Image, left-right: Catherine Cheng-Anderson, Director of People & Culture; Charles G. Baldwin, Access & Inclusion Program Officer; Cheyenne Cohn-Postell, Equity & Inclusion Program Officer.)
Race Equity Action Plan Launched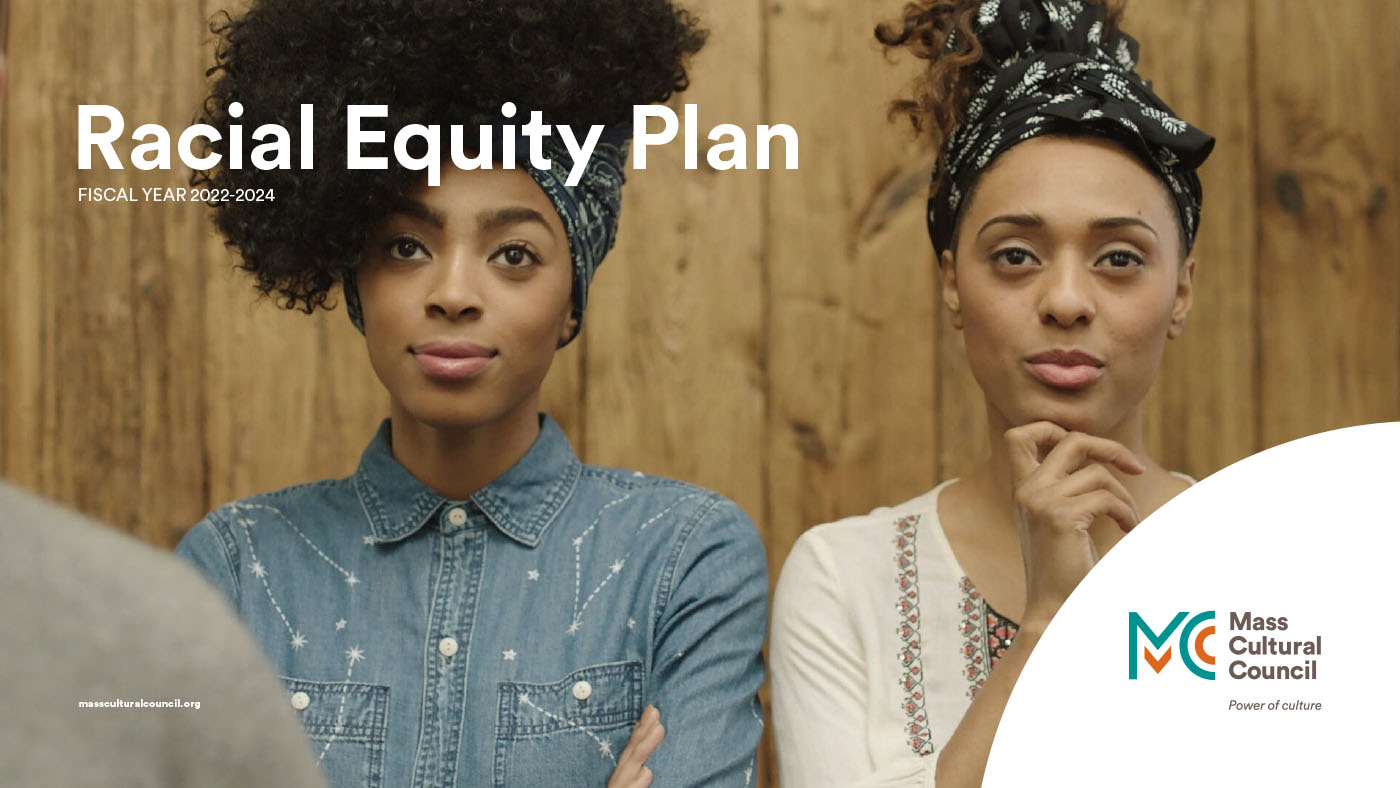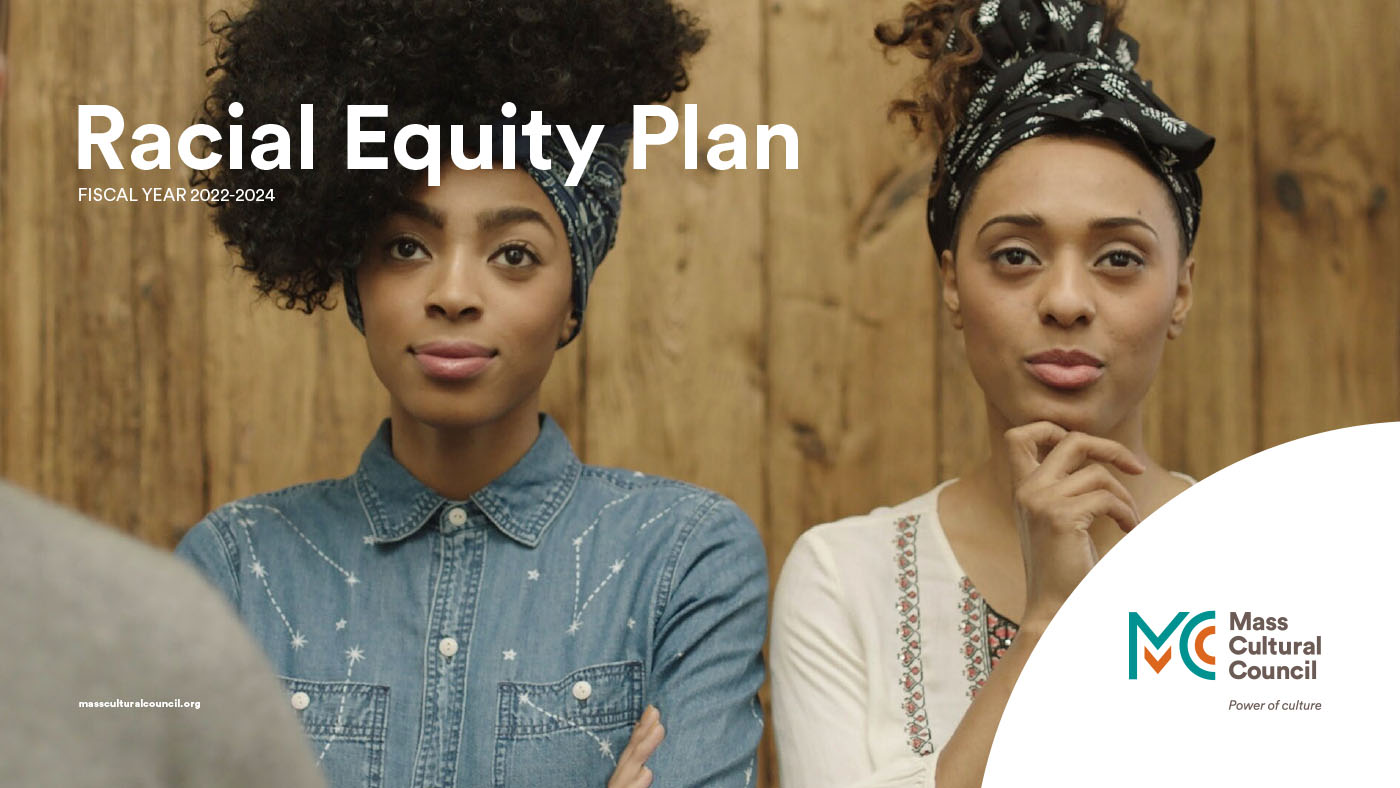 With the release of our first-ever Racial Equity Plan, Mass Cultural Council commits to doing the ongoing and long-term work of being both a racially equitable and anti-racist Agency. (Image: Racial Equity Plan cover, featuring a still image from the film "Drip Like Coffee" by Anaiis Cisco, Mass Cultural Council 2021 Film & Video Finalist.)
In Pursuit of Equity: Four Case Studies of State Arts Agencies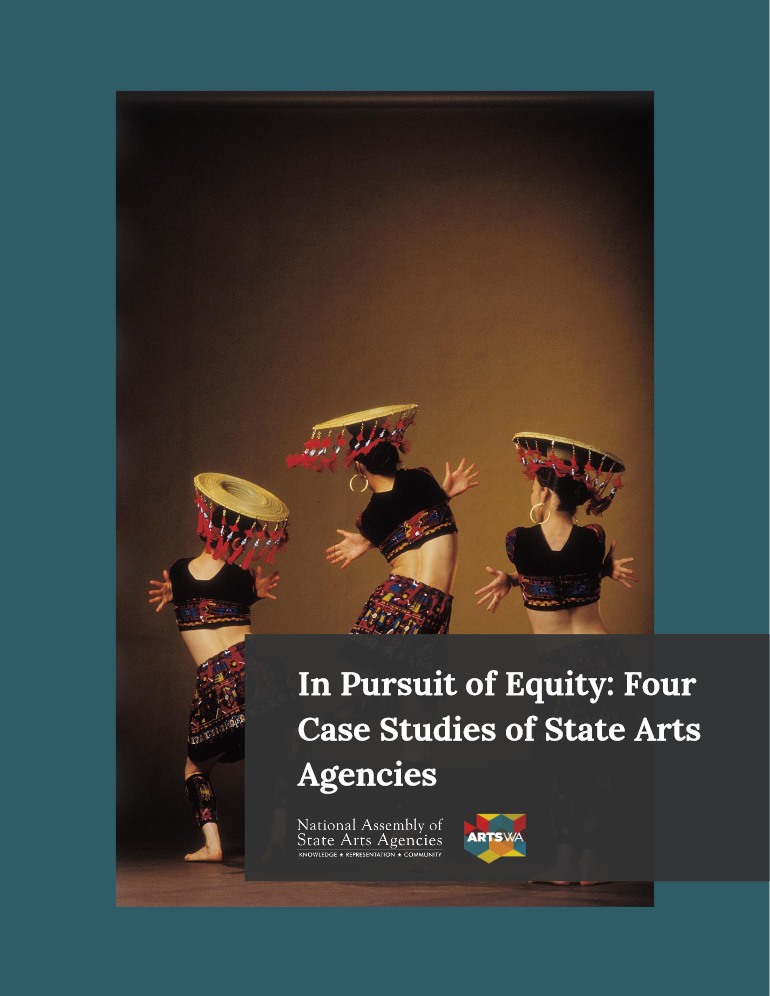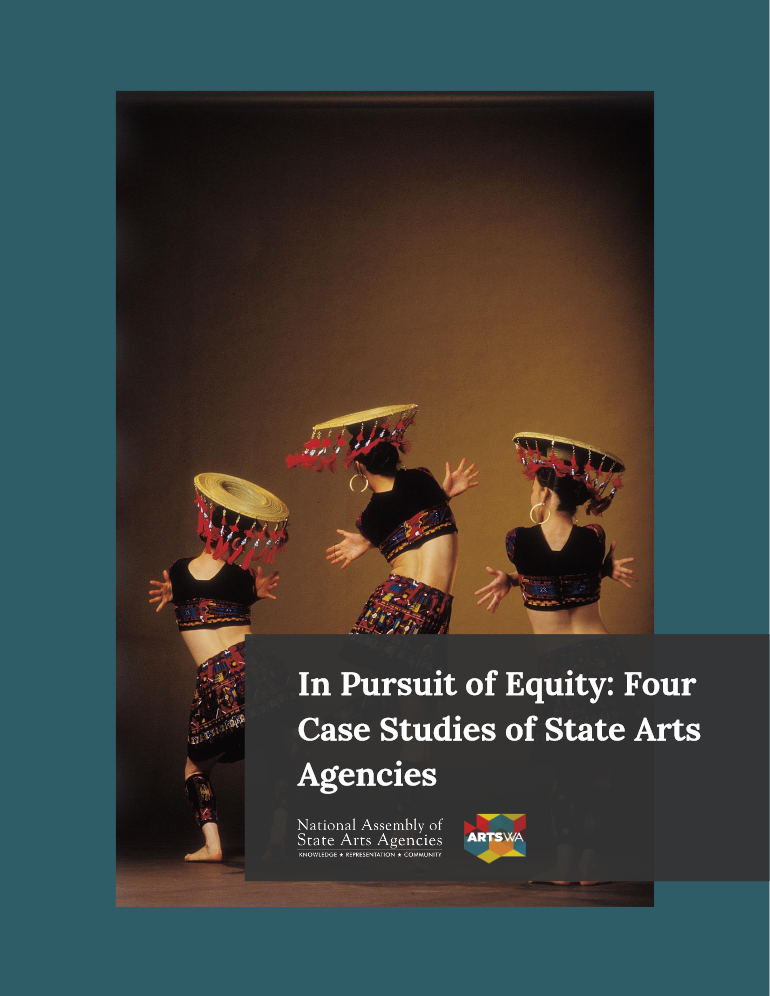 The National Assembly of State Arts Agencies (NASAA) released In Pursuit of Equity: Four Case Studies of State Arts Agencies, a report that describes how state arts agencies in four states—California, Maryland, Massachusetts, and South Carolina—have integrated equity principles across multiple aspects of their work. (Image: Cover art for In Pursuit of Equity)
Governing Council Approves FY22-24 Racial Equity Plan
On September 21, 2021 our governing Council convened virtually in a Special Meeting to review, discuss, and approve the Agency's draft Racial Equity Plan. After a presentation of the draft plan and a follow-up discussion of the concepts of "colonization" and "decolonization" and what these terms mean in regard to Agency policy deliberations and cultural sector philanthropy, the Council showed its strong support by voting 14-0 to adopt the Racial Equity Plan.
2021 Media Partnership Amplifies Cultural Sector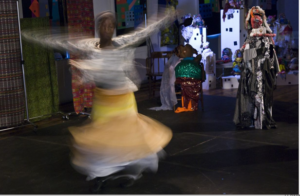 Mass Cultural Council invested $130K in nonprofit media outlets to spotlight cultural nonprofits dedicated to diversity, equity, and inclusion. (Image: Maria Mitchell in Terry Jenoure's MY BRONX, commissioned and presented by Eggtooth Productions.)
Hiring Begins for Agency Team to Lead DEI Efforts
Michael J. Bobbitt Named Next Executive Director
Racial Equity Listening Series – What We Heard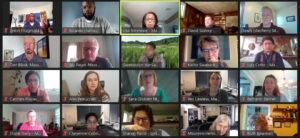 A summary of what we heard at our Fall listening sessions.
We're On This Journey Together: A Racial Equity Listening Series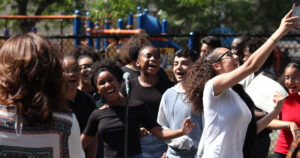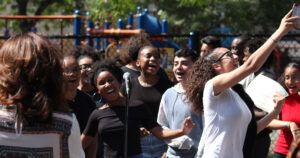 Recent events fomented a growing movement for racial equity and justice. Mass Cultural Council took this moment in time to embark on a restart and refocus of our work as it relates to racial equity. (Image: Youth performing at an Inquilinos Boricuas en Acción (IBA) event.)
HireCulture.org Now Requires Salary Disclosure
Cultural Competency Trainings Held for Staff and Governing Council
In August 2020, staff and the governing Council began a series of cultural competency trainings with Multicultural BRIDGE.
Council Reaffirms Commitment to Advance Inclusion and Equity
Agency Publishes First-Ever DEI Plan
Mass Cultural Council identified five areas of focus and related goals for its FY18-19 Diversity, Equity, & Inclusion Plan, based on our own organizational structures and relationships with our constituents. (This Plan was subsequently extended in FY21.)
Agency Staff and Council Complete Year-Long Learning and Assessment Process
In October 2017, we engaged with the Disruptive ​​Equity ​​Education Project (DEEP) on a year-long series of workshops to educate the staff and governing Council on the personal challenges of engaging in equity work, encourage the development of a mission and vision for equity, and build our capacity to develop actionable plans to sustain professional development learning.
From November 2017-May 2018, we contracted with Third Eye Cultural Collaborative to provide an organizational assessment framework to help us assess our current ability to meet the goals of our new strategic plan, specifically the goal of advancing diversity, equity, and inclusion.