Michael J. Bobbitt Bio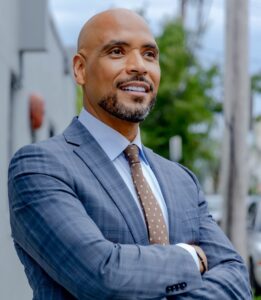 Michael J. Bobbitt, Executive Director, Mass Cultural Council
Michael J. Bobbitt has dedicated his professional career to arts leadership. He is a theatre director, choreographer, and playwright. On February 1, 2021, he joined Mass Cultural Council as Executive Director, becoming the highest-ranking cultural official in Massachusetts. Upon joining Mass Cultural Council, Bobbitt was invited and agreed to serve on the New England Foundation for the Arts (NEFA) Board of Directors.
Beginning in March 2019 he served as the Artistic Director of the New Repertory Theatre in Watertown, MA; immediately prior he held the same position at the Adventure Theatre-MTC in Maryland for twelve years. While in Maryland Bobbitt led the organization to be a respected theatre/training company in the DC region, as well as a nationally influential professional Theatre for Young Audiences. He led a merger with Musical Theater Center, increased the organizational budget and audience, commissioned new works by noted playwrights, transferred two shows to Off-Broadway, built an academy, and earned dozens of Helen Hayes Award Nominations, garnering eight wins.
Bobbitt gained extensive experience in nonprofit arts management by training at Harvard Business School's Strategic Perspectives in Nonprofit Management, The National Arts Strategies Chief Executive Program, and Cornell University's Diversity and Inclusion Certification Program. He has served as an Associate Professor of Theatre at both the Boston Conservatory at Berklee and Howard University and volunteered on numerous nonprofit boards, including Non-Profit Village, Maryland Citizens for the Arts, Leadership Montgomery, Weissberg Foundation, Watertown Public Art Commission, and ArtsBoston. In 2021 he was selected to join artEquity's second cohort of the BIPOC Leadership Circle.
Bobbitt has directed/choreographed at Arena Stage, Ford's Theatre, The Shakespeare Theatre Company, Olney Theatre Center, Studio Theatre, Woolly Mammoth Theatre, Center Stage, Roundhouse Theatre, The Kennedy Center, and the Washington National Opera. His national and international credits include the NY Musical Theatre Festival, Mel Tillis 2001, La Jolla Playhouse, Children's Theatre of Charlotte, Jefferson Performing Arts Center, and the Olympics. As a writer his work was chosen for the NYC International Fringe Festival and The New York and Musical Theatre Festival. He has plays published by Concord Theatricals/Rodgers and Hammerstein Theatricals, Broadway Publishing and Plays for Young Audiences. Bobbitt has received the Excel Leadership Award (Center for Nonprofit Advancement), the Emerging Leader Award (County Executive's Excellence in the Arts and Humanities), and Person of the Year Award (Maryland Theatre Guide).
Photo: Johnny/BTS Design Studio.