Festivals Toolkit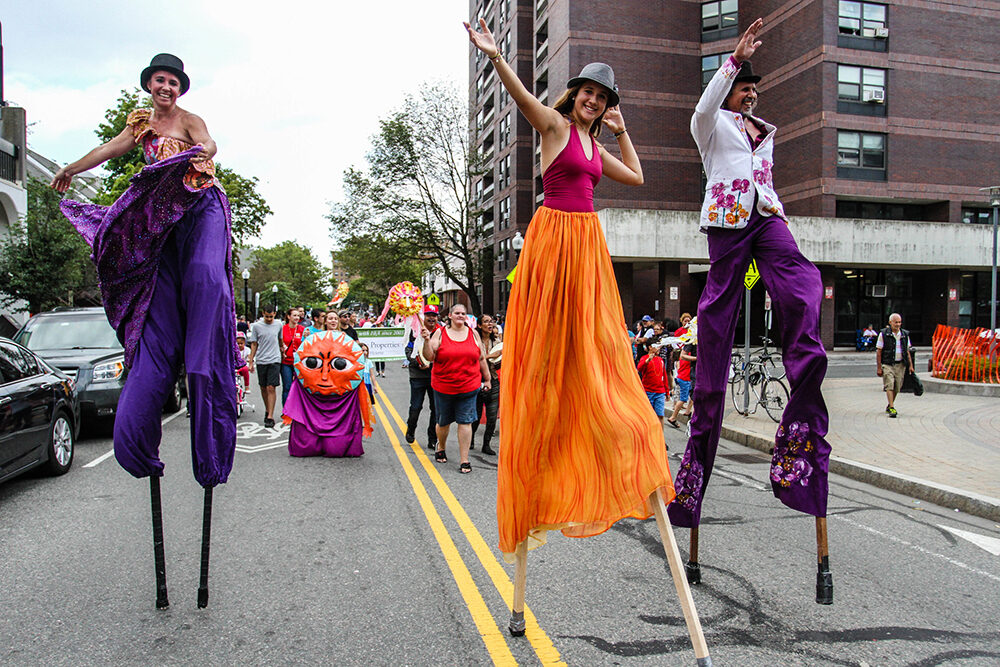 Conduct A Marketing Experiment
If you've made it this far in the toolkit, you've learned something about using social media more effectively, the value of data collection and good data hygiene, and audience engagement. You've also discussed and articulated a description of your target audiences and set some goals for developing these audiences.
This section gives guidance for conducting a social media test and measuring the results. Specifically, the test involves posting content and implementing campaigns on Facebook, then fielding a post-event survey. In order to conduct it successfully, you need an understanding of how to use Facebook events and how to field a post-event survey for your festival.
The campaigns will focus on increasing engagement with audiences, both new and existing. This will be measured with metrics such as the number of people who indicate they will attend, "like" the event, comment on the event or organization page, register/buy tickets for the event, and other types of engagement. In addition to the campaigns, you will create and post content regularly leading up to your event. This component of the experiment involves creating an event page, creating and posting content, identifying and targeting an audience, and understanding how to collect analytics.
Following your event, you will invite attendees (or those who they think might have attended) to complete a post-event survey. This component of the experiment involves creating a survey, identifying the correct audience, administering the survey, collecting data, analyzing data, and adding information to your existing database.
Goals for conducting the marketing experiment
Experiment with different social media marketing strategies
Expand size of potential audience for festivals
Increase engagement with current social media community
Increase the quality and quantity of audience data collected
Getting Started
Establish a budget. Suggested budget uses:

Minimum of $100 on Facebook campaign spending (split between engagement and conversion campaigns)
If other funds are available, engage social media staff, graphic designer, social media scheduling platform, survey platform, incentives for survey completion, campaign promotion for survey

Determine who will be responsible for implementing the experiment.

Suggestion: This person should be comfortable with creating content for social media and using analytics. Consider recruiting a new person with this skill set if you don't already have that in your organization, or possibly hiring out to do some of this work.

Decide what new audience you would like to target. We strongly suggest you use the target audience you described in the audience development activity.

This audience will be targeted on Facebook by creating a look alike group. You will need to describe them using Facebook's parameters, which currently allow you to select location, age, gender, and language. Other demographics and special interests can also be specified but you may need to do some experimenting to see what keywords will identify your desired audience.
You can choose instead to target an audience that is demographically similar to your current audience. Facebook will use its internal algorithm to generate the look alike group.
Facebook Campaigns and Content Posting
Post-Event Survey
Create your post-event survey.

Your survey should include questions most useful for your organization. In general, it's a good idea to ask questions about demographics (who respondents are), marketing (how they found out about you) and programming (what they find interesting). An example of how to ask different types of demographic questions can be found in the Examples section.

Send out a post-event survey immediately following the festival and close it within two weeks.

Send the survey to everyone who may have attended your festival that you have email addresses for. This will be a combination of people who bought tickets/registered in advance and anyone whose contact information you collected during the festival. Some suggestions:
Provide an incentive to people to respond to the survey. If the incentive is tied to requiring a mailing address (e.g., it is a physical object) participants will be more willing to provide that information.
Create a Facebook campaign to promote your survey, targeting anyone who responded to your event.