Festivals Toolkit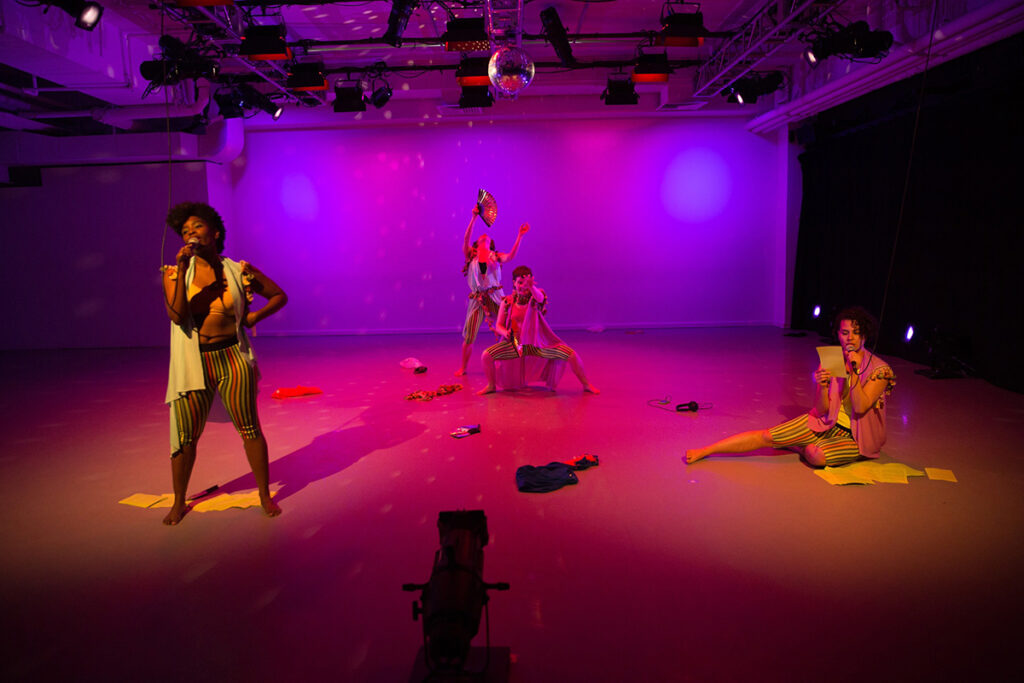 Building Knowledge – Social Media
In November 2019 Chad Sirois, ArtsBoston's Senior Marketing and Engagement Manager, presented a session on social media for the Audience Lab festivals program. The content here is a summary of that session. You can view the full session with Q&A.
Things to Know About Social Media
Social media is a visual platform. Use optimal size images and video to maximize engagement.
Have a content strategy and schedule in advance.
Link to your own website whenever possible.
You don't have to post on every platform. It's more important to be consistent on one then inconsistent on many.
Social media algorithms and platforms are always changing. Stay up-to-date by consulting resources like Hubspot, Capacity Interactive, and TechCrunch.
Who's Posting, Sharing, Tweeting?
Instagram is the fastest growing platform to capture a Millennial audience with 43.3 million users and growing rapidly.
40% of US adults who use Twitter are aged between 18 and 29 years.
Baby Boomers continue to favor Facebook with 31.9 million people using the platform in 2018.
How to get started with social media
How can you get started engaging audiences with social media if you are new to all of this or have very limited time?
If you only have 1-2 hours…
Discuss a few key questions, being as specific as possible with your responses:

WHY do you want to use social media?
WHO are you trying to reach?
WHAT is the best platform (or platforms) to use, given WHY and WHO?

Determine how to implement your social media activity. Is there a volunteer who could take this on as a specific project? Are there new volunteers you could recruit specifically to work on this?

Suggestion: Reach out to a local college/university and provide a marketing internship opportunity.

Create some stock messaging and media. This is a set of text, photos, and videos that can be quickly accessed and used by anyone to promote the festival and/or the organization.

Optimize for social media: have messages of different lengths, keep videos to less than a minute, size photos to 1080 x1080 pixels.

Populate your social media platforms with your stock messaging and media. Make sure that everything links to your website and that your website links to all your social media.
Establish metrics for success. Determine how you can measure whether or not you are being successful.
If you have 3-5 hours…
Set up Facebook Business Manager (business.facebook.com/create)
Set up a timetable for posting new content. Remember that you don't have to post on every platform and that it's more important to be consistent on one than to be inconsistent on many.

Include a call to action with each post. Examples include inviting responses to questions, encouraging sharing, publishing 'tag-a-friend' posts that encourage conversations between users, or pointing people to a link.
While there are some rules of thumb for frequency, timing, and type of content, it is really dependent on YOUR audience. Use analytics to determine what is best for you.
Look into services that can schedule and cross-post content, such as Hootsuite or Loomly.

If you use Instagram, make sure to include InstaStories in your content strategy. InstaStories do not need to be polished and can be put together quickly. They can be selfies, bite-size posts that show off your brand in the real world, etc. Some feedback and ideas from festivals:

Stories are separate from the rest of the feed and are only up for 24 hours unless you save them to your profile.
Stories appear right at the top so for a lot of people it's where we go first when we are scrolling mindlessly.
I use stories to post little rehearsal clips and backstage selfies that aren't polished – it's content for followers that I wouldn't want on my page to for funders and bookers to see.
Use Stories for during a quiet period, like I should make a post every time I meet with my collaborator.

Take a look at your analytics and revise your strategy based on how your audience is engaging with you.
Tips For Using Facebook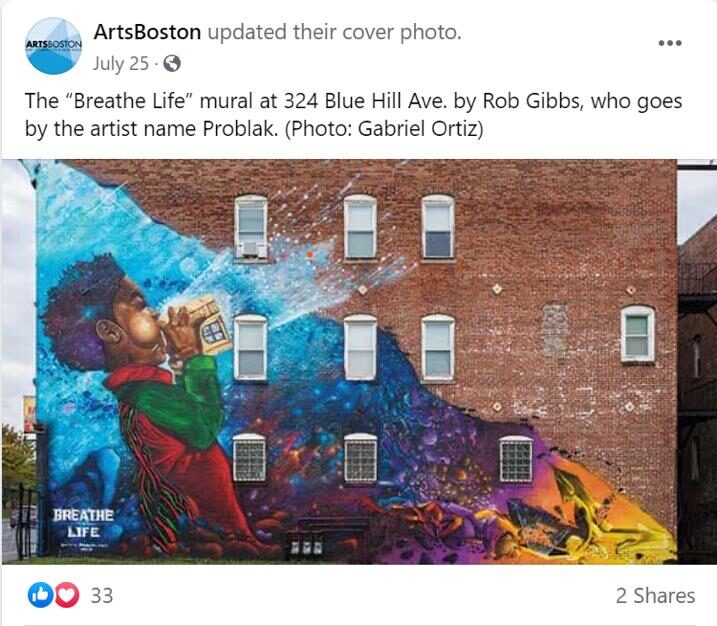 Facebook is unique in the way it can post images, videos, short or lengthy text and continues to experience a steady growth in users. It remains the most favored social media platform among social marketers. Facebook is the second favorite platform for consuming videos after YouTube.
Take Advantage of Facebook Videos
85% of videos are watched without sound.
Open with striking visual or message up front followed by a text-heavy explanation of the content.
Use Facebook's subtitle feature.
Keep Posts Short and Sweet
Titles with more than 100 characters are cut off on Facebook Business Pages.
40-character Facebook posts receive 86% more engagement over others.
80-character Facebook posts receive 66% more engagement over others.
Facebook posts asking questions between 100 to 119 characters drive more engagement.
When and What to Post?
Post about local happenings, field trends, and other content that feels relevant to the type of audience that attends your festival.
Post at least twice a day. For most brands looking to build engagement and post impressions, at least two posts per day guarantees freshness, consistency and a higher chance to get discovered without annoying your audience.
Start by posting in the afternoon or early evenings. People tend to view Facebook at lunch or the end of the day. Once you start to attract an audience you can use Facebook analytics to help determine when your audience is generally online or Social media?
Use images whenever possible. Facebook posts with an image have an 87% interaction rate over plain-text posts. Use your visuals wisely and always set a high standard for quality.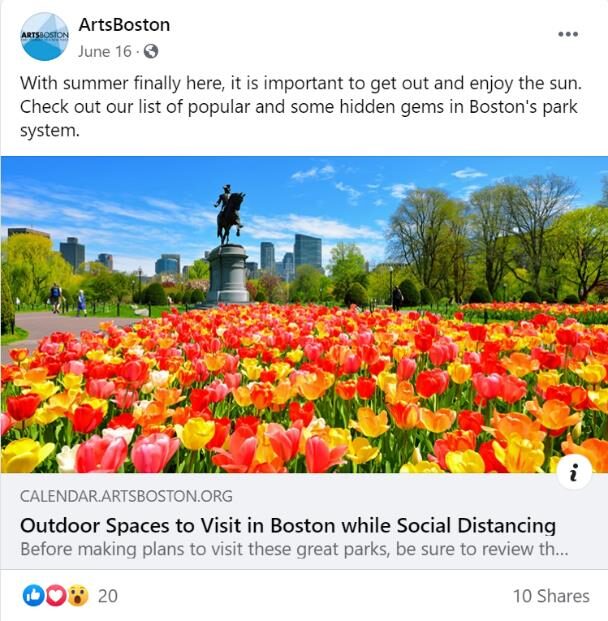 Tips to Maximize Reach
Size images and videos to 1080 x 1080 pixels to allow for easy cross posting with Instagram
Post engagement is key. The more people share, comment, react, and like your posts, the more likely they will be seen by others.
Use Facebook Events to increase engagement.
Consider spending money to boost posts to targeted audiences. Even a small amount (less than $50) can have good impact.
Tips For Using Instagram
Instagram has over a billion active users and counting. New features and functions for business being rolled out on a regular basis. Here are some tips to utilize this fast growing platform.
Optimize Your Bio
Organizations often obsess over their photos and captions so much that they forget about one of the most important pieces of their Instagram profile – their bio! Your Instagram bio represents some seriously valuable real estate. From funneling visitors to your event, to serving as a call to action, there's a ton that you can do in just a few words.
What you can include in your bio regardless of what you're promoting:
A branded hashtag to encourage tagging and sharing
A slogan or brief description that speaks to your organization or brand voice.
An Instagram-specific relevant bio link pointing to your homepage or a promotion. (hint: you can use a URL tracker like Bitly to further assess your Instagram traffic)

When and What to Post
Take advantage of InstaStories. The beauty of InstaStories is that there's no expectation for them to be polished. Snapshots, selfies and bite-sized posts that show off your brand in the real world can be put together in no time.
Post at least 1x a day. Like Facebook, think about when your audience is most likely using Instagram or checking their social media and adjust accordingly.
Make sure to post videos and photos with a call-to-action. Here are some examples of how you can drive fans and followers to take action via captions:

Asking questions
Encourage sharing via hashtags and regrams
Publish "tag-a-friend" posts that encourage conversations between users
Point people to your bio link

Use Hashtags. Hashtags make your posts searchable and also encourage hashtag shares among your audience. Make sure you're using hashtags that are relevant to your post and your festival/brand. Use them selectively, less is more in terms of impact.
Regram your followers and fans. With the help of a branded hashtag, you can regularly encourage fans to post user-generated content that you can in turn regram yourself. This allows you to show your audience some love while also having a constant stream of content at your disposal. Just make sure you credit any content you regram to the original poster, and always ask permission.
Produce more video content. Instagram is all about compelling visual content. Videos are a prime way to instantly step up the entertainment value of your feed.
Tips to Maximize Organic (unpaid) Reach
Size images and videos to 1080 x 1080 pixels
Tag people and organizations in your photos and posts so they receive notifications
Grow your following by following others
Establish a recognizable brand aesthetic
Common Questions About Social Media
What's the reasoning for posting twice a day on Facebook?
When you think about how frequently you see content from the brands you follow on Facebook, you don't see it as much as your friends' content. Remember that Facebook's goal is to keep users on their platform. If you don't post very much Facebook will not serve it up to your followers. Posting twice a day increases the likelihood that people will see it. ArtsBoston tries to post 3-4 times a day, there is a dip in engagement when the frequency is less.
I see some brands repeat content sometimes. Is it ok to repeat content?
Absolutely. For example, ArtsBoston might schedule the same tweet out 6 times in a day, because the chances of someone seeing a single tweet is low. Remember to optimize your posting from the audience view.
When resharing content don't reshare the exact content the same day – spread out duplicate posts a few days apart. You might want to consider changing your copy (i.e., text) a little bit with each post so you can test what has impact. ArtsBoston has experimented with posts that have the same content but promote a "ticket deal" vs. "discount tickets." For their audience they learned that "ticket deal" has more impact.
Take a look at your analytics to understand the reach of posts and what content is effective. For example, if you have a pottery festival you might assume your audience likes ceramics. If you look at your analytics and see that no one engages with your video content but a lot of people engage with photos and text, then you should do more photos and text. In general, images and video get people to stay longer and respond, but it really depends on what YOUR audience likes.
Our festivals are only once a year, posting content year-round is a challenge. The reality is that we will have quiet periods, how can we come out of it?
Posting constantly does seem daunting, but remember that if you are silent for a long time and then start posting, it's unlikely anyone will see your content. You don't want to be quiet for six months and then start posting right before the festival. Try for at least once a week even during quiet periods. You can post/share content that is about your community, about other organizations, etc.
Also remember that you want people to get beyond the transactional point of simply coming to the festival. You want to develop a relationship, get them to the point where they encourage their friends to come.
How can I improve ticket giveaway posts on Facebook?
Be clear about your goal. If you want more organic reach (i.e., more likes and followers), increasing the prize or promoting tagging might be the most effective. If you want to increase visibility, comments and shares are more important than likes. Likes don't move content up in the timeline as much as comments and shares.
When ArtsBoston does ticket giveaways, they will invite people to tag friends. Getting people to comment and share the post is a great way to generate organic engagement.
How can we use social media to collect email addresses?
Facebook and InstaStories both have a question feature that would allow you to collect email addresses. You should put up a sign up button on your Facebook page. Ticket giveaway posts are another way to collect email addresses.
We have a page for our organization and an event page for our festival, does that split our traffic? Should we be driving traffic to the core organization page instead of the event?
You should definitely create a Facebook event for each of your events, it does not split your traffic. You can keep retargeting people who say they are interested in attending and can use it to build organic interest. Think of your event as content. It's not competing for your organization page, it's actually content for your page.
What are your tips for optimizing video and images?
For video it's about the length, and remember people are often viewing on their phones on silent. Make sure the first few seconds are visually striking and that there's explanatory text so people know what they are looking at. Keep to under a minute, most people will only look at first 15 seconds.
For images note that Facebook doesn't like text heavy images. Optimize the size for Instagram – 1080 x 1080 pixels.
Additional Webinar Recordings
Social Media for Festivals (2019)
Social Media for Festivals (2017)
Finding and Keeping Audiences for Festivals Webinar Recording (2017)