Artist Space Resources
Having space to work, rehearse, and perform is essential for most artistic disciplines. Use the following resources to connect with existing spaces or to help you think through the process of finding, financing, and developing your own space. We have also included fire safety tips for artist spaces for those who operate, or work in spaces, and want to cross check basic safety protocols.
Find/List Space

If you want to rent or buy a work studio or live/work space, or if you have a work studio or live/work space you'd like to list for rental or sale, check out ArtSake's Creative Space Classifieds.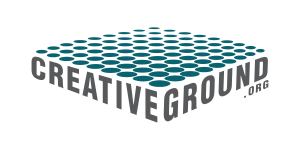 New England Foundation for the Art's free, online cultural directory, CreativeGround, connects you with creative New England. Search, create a profile, and connect today.
Develop a Space
Mass Cultural Council has put together a Guide for Developing Artist Space to help you think through the process of creating and preserving affordable artist spaces. The information can also be used to develop a variety of creative spaces such as maker space, incubator space, communal kitchens, rehearsal space, etc. For simplicity's sake, we call it "artist space".
Going through the process of real estate acquisition and development can be challenging for anyone, even if they have gone through it many times before. This resource aims to help the novice and as well as the more seasoned in navigating the stages of developing real estate to be used as creative space.