The Power of Culture for our Veterans
For the millions of veterans who have served in the United States armed forces, creative expression has been a way to share, to heal, and to give meaning to their experiences. In 2018 the U.S. Conference of Mayors stated: "creative arts therapies and artist-directed programs have the potential to positively impact the healthcare spending concerns, quality of care issues, and healthcare needs of active military and veteran populations."
The Mass Cultural Council seeks to ensure that veterans across the Commonwealth have access to the arts, humanities, and sciences, and opportunities for creative expression, no matter their background.
Below is a partial list of cultural resources for Massachusetts veterans and their families. We welcome updates and additions to this list.
For additional state resources please visit the Massachusetts Department of Veterans Services and the Statewide Advocacy for Veterans Services (SAVE).
Artist Fellowships
Anonymously-judged grants to individual artists in 12 categories
Local Cultural Council Program
Project grants to artists and groups for the benefit of local communities
SpaceFinder Mass
Find available, affordable, and alternative spaces to rent for performances, rehearsals, readings, meetings, and more
Artist Opportunities
A weekly round-up of residencies, grants, calls to artists, publications, and more
Hire Culture
A free, searchable database of creative employment opportunities throughout Mass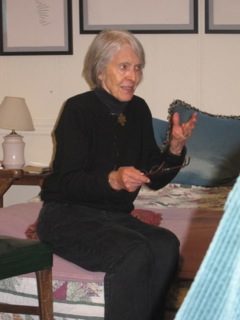 Additional Resources for Veterans
Blue Star Museums
Blue Star Museums is a collaboration among the National Endowment for the Arts, Blue Star Families, the Department of Defense, and more than 2,000 museums across America to offer free admission to the nation's active duty military personnel including National Guard and Reserve and their families each summer.
Blue Star Theatres
Blue Star Theatres is a collaboration between Theatre Communications Group and Blue Star Families. The first launch of the program was September 28, 2012, with 22 theatres participating. When the second launch event was held in Denver on October 19, there were 57 participating theatres. There are currently 167 participating theatres spanning 42 U.S. states and territories.
The National Initiative for Arts & Health in the Military
Americans for the Arts' National Initiative for Arts & Health in the Military advances the arts in healthcare, healing, and well-being for military service members, veterans, their families and caregivers.
Veteran Artist Program
A 501c3 nonprofit takes artists who are also veterans, and propels their works and careers into the mainstream creative arts community through networking, mentorships, collaborations with professional artists, and original productions.
Mass Humanities
Grants to support programs that use history, literature, philosophy, and the other humanities disciplines, primarily to deepen public understanding of current social, political, and economic issues, thereby enhancing and improving civic life
Operation We Are Here
Resources for the military community and military supported
The Healing Power of ART & ARTISTS
An initiative of Manhattan Arts International
Why Art Therapy Is Important
From the US Department of Veterans Affairs
Select Articles
Arts Deployed: an Action Guide for Community Arts & Military Programming
Using Art as Therapy (Page 18 of this issue of VAnguard)
The Art of War: A Creative Salve for PTSD
Veterans Let Slip the Masks of War: Can This Art Therapy Ease PTSD?